27 Reasons Why You Should Live In Manchester At Least Once In Your Life
You might never leave
1. I know what you're thinking… the weather
People think that Manchester is the monsoon capital of the world but don't let those kinds of rumours fool you. Sure it's no tropical paradise, but according to statistics it's only the 8th rainiest city in the UK… not too bad.

2. Rent Prices
With rents in London through the roof and showing no signs of slowing, England's second city looks to be an increasingly attractive option for those who want to live in an exciting and vibrant city without breaking the bank (you'll pay on average half of that in the capital).

3. And general bang for your buck
It's not just rent that you can save on. You'll quickly realise your pennies will go a long way. There's loads of free museums and galleries, there are two quid pints, loads of buses are just £1… we could go on and on.


4. There are trams!
If you don't fancy the bus, you can always use the Metrolink – Manchester's slick tram service that takes you from the suburbs through the heart of the city (careful on weekends as some lines will be heaving with footy fans).

5. Football (obviously)
That this city is steeped in footballing history should be news to no one, but to fully appreciate the best the beautiful game has to offer you have to be here. City and United define a big part of Manchester's culture and it's rare to go 2 minutes without seeing a proud fan sporting a shirt.
And if you're really into your football Manchester has a host of lower-league teams, including up-and-coming Salford City who are owned by "The Class of '92" (former United players).


READ NEXT: 9 perfect pubs for a pre-match pint if you're heading to Old Trafford
6. The other Old Trafford
A stone's throw from the famous Old Trafford football ground sits the home of Lancashire Cricket Club which shares the name. If football isn't enough, regular first-class cricket and sometimes international matches are on show at this impressive stadium.
7. It has the best music
Another huge part of Manchester's identity comes from its music. It has long history of producing world-class musicians, music labels and institutions. The Stone Roses, The Smiths, Happy Mondays, Joy Division/ New Order, Oasis and many more plied their trade in this city. There'll be plenty more bands to come…
8. The Nightlife is unparalleled
While London struggles to keep its music institutions – such as Fabric – open for entertainment,
Manchester's clubbing scene is thriving. New clubs tend to pop up every few months as promoters
and musicians look to take advantage of the city's young, outgoing population.
READ NEXT: Top 10 Alternative Nights Out To Try In Manchester This Weekend
9. For example, The Warehouse Project
Perhaps the best marker of Manchester's dominance in the UK nightlife scene is the Warehouse
Project – three months of events celebrating the best of electronic and underground music. Set up
off the back of Manchester's infamous rave scene, the Warehouse Project is internationally
renowned and revellers flock from far and wide.
10. Pubs, pubs and more pubs
The city is graced with an amazing variety of pubs. From the smallest bar in Europe – The Circus
Tavern – to the bigger establishments and everything in between, Mancunians love their pubs.
READ NEXT: 19 Manchester Pubs Have Been Included In The Good Pub Guide 2016
11. … stocked by some great local breweries
Dozens of top class breweries are located in and around Greater Manchester bringing the city some
of the finest craft beers and ales in the country.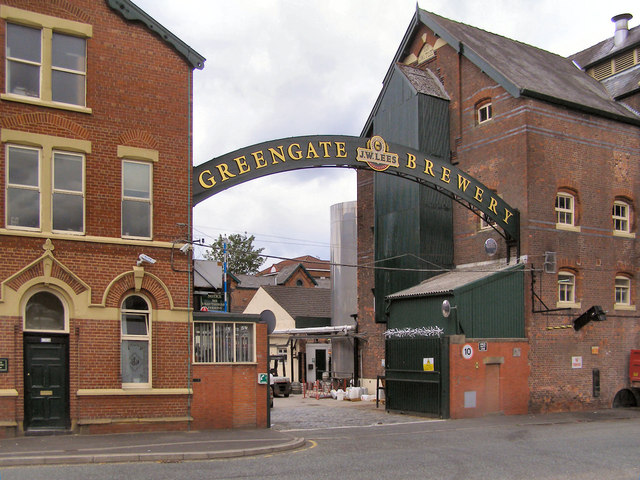 12. Northern Quarter (by day)
This area on the edge of the city centre is a hub of creative energy, home to cafés, restaurants,
vintage boutiques, record shops and art galleries – whether you're looking for a bite to eat, a piece
of rare vintage clothing or an elusive vinyl record, it's unlikely you'll come away from the Northern
Quarter hungry or empty handed.
READ NEXT: Vinyl Is Back! Here's Where To Buy It In Manchester

13. Northern Quarter (by night)
There are also plenty of popular bars, lounges and clubs packed close together in the NQ where you
drink, listen to prestigious bands and DJs, or even play table tennis at Twenty Twenty Two.
READ NEXT: The Ultimate Northern Quarter Pub Crawl – 12 Bars You Should Check Out This Weekend
14. Shopping
As well as the niche shops of NQ Manchester also offers the Arndale Shopping Centre and the
gigantic Trafford Centre (which also features an indoor ski slope, golf and an aquarium) for all your
regular retail needs.

15. It's big but it's manageable
Manchester has a big city feel but without the vast distances – you can easily walk around the city
centre without wearing yourself down.

16. It's a media hub
Media City UK at Salford Quays is home to the BBC and ITV as well as a host of smaller media outlets,
providing international media centre right on your doorstep.
17. The arts scene is thriving
Arts and theatre is up and coming in the city with renovated venues like the Whitworth Gallery
recently emerging in addition to well-established ones. In 2000, The Lowry at Salford Quays opened
its doors and features an art gallery, a theatre and holds workshops (there's even a fancy hotel
adjoined to it).
18. Manchester is a leader in science
The University of Manchester developed Graphene – the world's first 2D material made from
cleverly engineered carbon (pretty impressive eh?). There's also the Museum of Science and
Industry offering all kinds of exhibitions that're well worth checking out – it's also free.
19. It's multicultural (curry mile/Chinatown)
You'll hear and see the vivid mixture of world cultures in Manchester, each complimenting the city
with their own different style.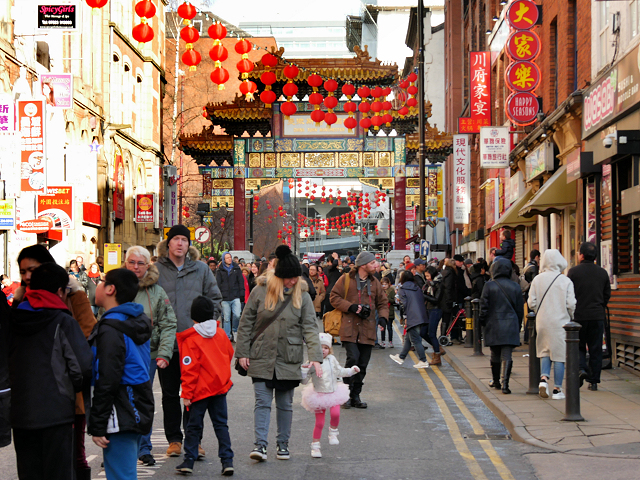 READ NEXT: Top 10 Places To Eat A Curry In Manchester Tonight

20. There's a unique and booming food scene
Manchester's multicultural character manifests in the brilliant mix of restaurants and food shops
available on the famous Curry Mile and sizeable Chinatown. The city's restaurant scene is growing all
the time with some great new menus arriving – it's an exciting time for Manchester foodies.
21. It has a thriving LGBT scene
There's something for everyone. Colourful bars of Manchester's flourishing Gay Village sit on the
cobbled, waterside Canal Street and are packed out on the weekends by anyone looking for a good
night out – everyone's welcome!
22. You're only a short trip from the countryside
The edge of the beautiful peak district is barely half an hour away (by train or car) and the rolling
hills and villages of quaint old Cheshire are only just past Manchester airport.
READ NEXT: 7 Glorious Green Spaces In Manchester Perfect For A Weekend Stroll
23. Even closer to the airport
Manchester airport is super easy and cheap to get to from the city and offers a great variety of
cheap flights. You can get to pretty much all countries in Europe directly and, if you fancy something
further afield, their international scope is expanding fast with services to the US, Caribbean, Africa
and Asia offered.
24. There's amazing and unique architecture
Although Manchester has undergone big redevelopments, you can still see plenty of traces of the
industrial powerhouse it once was. Not one to knock down the old and replace with the new,
Manchester does well to preserve its soul and legacy through its architecture.
25. There's a proud history
Manchester is regarded as the world's first industrial city, whose hard-working and spirited
population led global production in the 19th Century. This heritage has helped shape the city's pride
and personality.
26. The people
Mancunians are down to earth with a great sense of humour – quick, witty, and don't miss a trick
when it comes to taking the mickey. But they're an equally friendly and helpful bunch.
27. It's one of a kind
It's difficult to describe but in Manchester you get a unique feeling amongst the people, the
architecture, the music, the art, the sport and everything else. Being a bit gritty and rough round the
edges brings its own kind of beauty and you definitely feel this is a place people are proud of and
proud to call home.
READ NEXT: Only In Manchester: These Things Would Only Ever Happen In Our City